Posted on 09 October 2018
Well, that escalated quickly. Traditionally, in all combat sports, no matter how tense, how personal things get in the lead up to a fight, once the winner is announced, there is at the very least a handshake, a mutual respect born out of war. And though it seemed this time there would be no handshake or acknowledgement of an opponent's efforts, no one could have predicted just how far out of hand this one would get.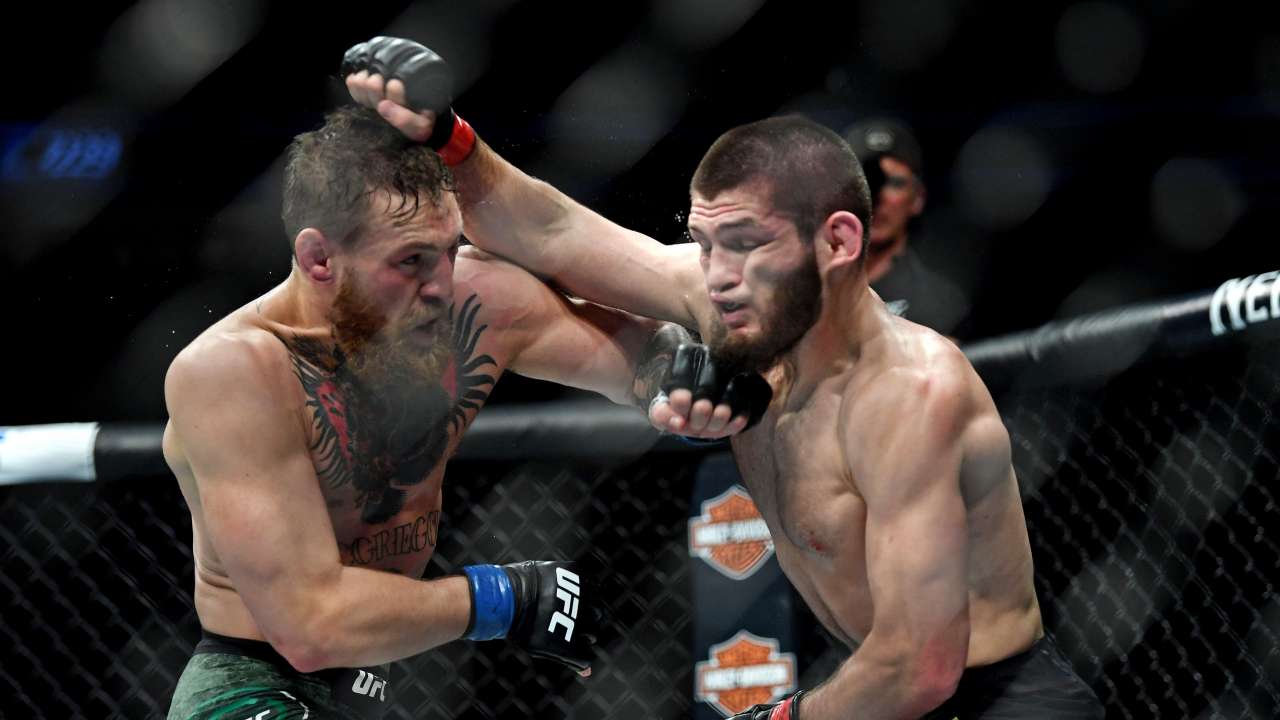 To his credit, Khabib Nurmagomedov had shown such composure in all the press conferences leading up to this fight, never once losing his cool in the wake of McGregor's persistent jabs and mockery. It was easy to tell by the first press conference that McGregor was desperate to rattle his opponent, lowering himself to degrading Khabib's family and religion, but Khabib never bit. As it turns out, he was just waiting for his moment; like his nickname suggests, The Eagle was simply waiting for the right time to strike. One thing is certain though; on the back of this fight, there is no denying that Khabib is the most dominant fighter the sport has ever seen.
McGregor, on the other hand, never seemed his usual, composed self. Although he can be very animated in his attempts to get inside his opponents head leading up to a fight, he has never shown this much anger, and that seemed to get the better of him. He was desperate to get inside his opponent's head and went well over the line with regards to some of his comments. For what it's worth, though the rivalry was stewing for quite some time, when Khabib cornered and slapped Artem Lobov, McGregor's sparring partner, it tipped McGregor over the edge, making it personal. It was never going to end well. The dolly through the bus incident had seemed like the worst of it, but as it turned out, was only the beginning.
So where does this leave us?
Khabib finds himself in a sticky situation, with his antics possibly costing himself $2 million, as the Nevada State Athletic Commission has decided to withhold his fight purse. Not only that, but he could be stripped of his title. Such actions, inciting a mass brawl, putting many fans at risk, leaves him open to a heavy suspension, which, if long enough, could see him lose his lightweight belt. If there's one thing we know about this sport, it's that it waits for no man. The UFC will have no problem taking the title away from Khabib if it threatens to hold up the lightweight division, paving a path for a new champion.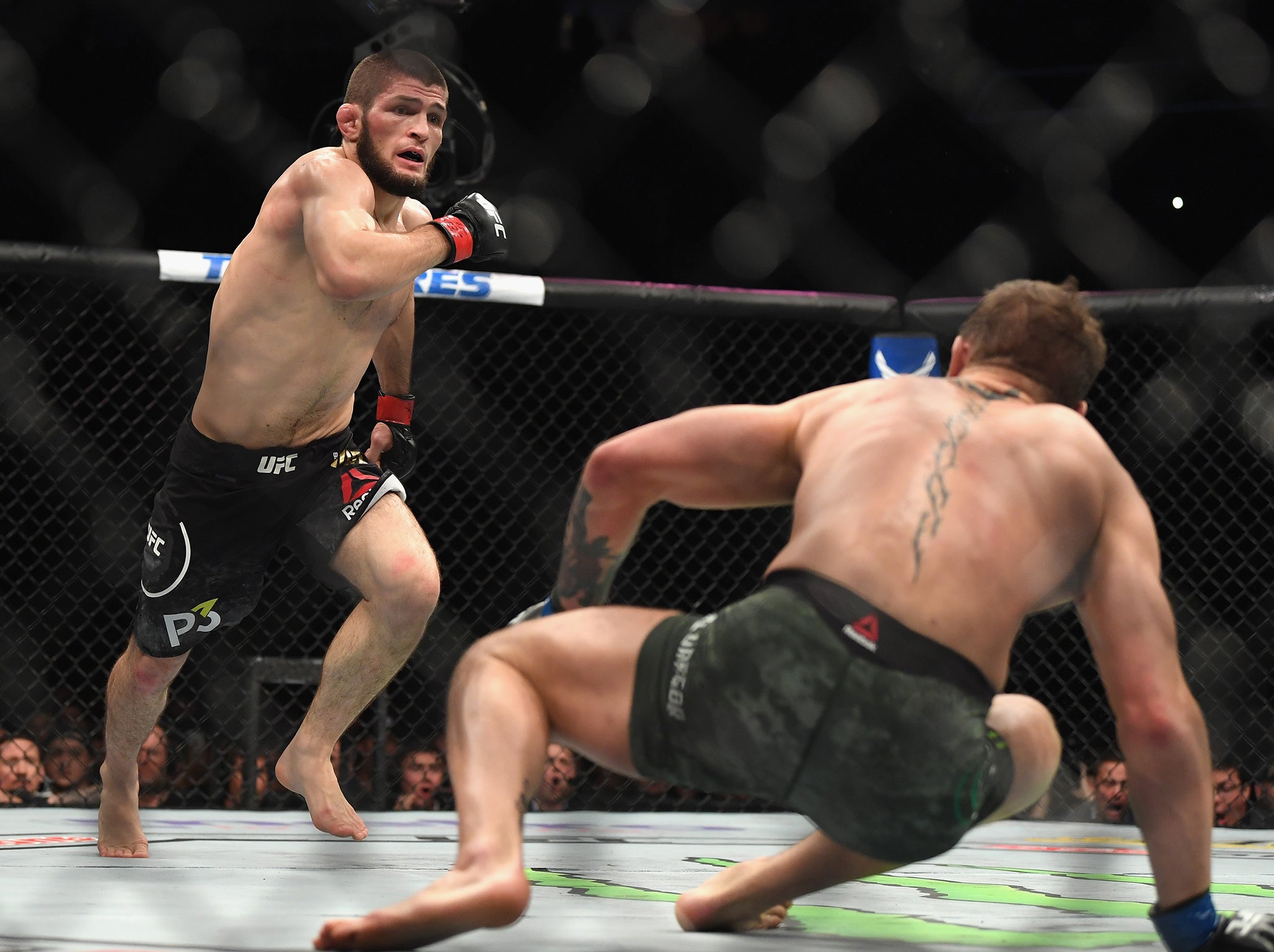 Enter Conor McGregor. This will hurt him, no doubt. The Diaz loss could be looked at as a good thing; he came back better, stronger, and more focused. But he gassed in that fight. The excuses were easy to find. Here, not so much. Although he looked rusty, and two years out of the octagon will do that to a fighter, he can't deny that he was completely outclassed. Khabib landed 70 significant strikes to Mgregor's 51, including that incredible overhand right that dropped him. For all his talk, McGregor was out of his depth on the ground and on his feet. His fear of the take-down was evident, but where was the movement we were promised? Where was the distance and the fast hands? Where was the self-proclaimed greatest? McGregor has now lost three of his last five fights (if we include Mayweather). He was once the most dominant man in the sport. Now, he's got it all to prove.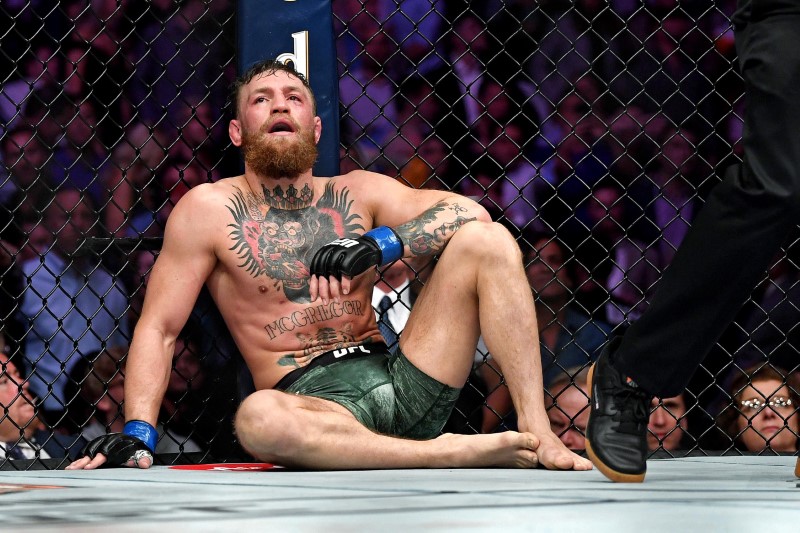 The Future
Rematch is the word on most people's lips, but this might actually be tricky. To get the fight approved, Khabib might need to find himself an entire new corner team, as the three with him were arrested following the brawl. Mcgregor might only have to replace Dillon Danis, which would be no great loss. If Khabib serves a suspension, it could allow McGregor time to find his feet in the Octagon again, allow him possibly two fights to shed the ring rust, and even allow him the opportunity to win what would be a vacant championship, if Khabib is stripped. And inevitably, it would herald the rematch. The UFC will be cautious, the fans rioted in the aftermath, and they won't want that again. Security would have to be beefed up, but they might need the army! All things considered, this would surely pave the way for a fight on the same scale as Mayweather v Pacquiao. Whatever happens though, the world will be watching.
By Andy Browne
Andy.Browne@rocketmail.com